Hold my Wine, It's Girl's Getaway Time!
Every squad needs a getaway, so grab your posse and head to Lakedale for walks in the woods, talks by the campfire, and laughing yourselves silly wherever you want…82 acres included.
Getaway with your girlfriends and you'll get:
20% off your entire stay, with a 2-night minimum, in our gorgeous yurts, cozy log cabins or house the whole gang in the Lake House
1 bottle of sparkling wine included
Local island bath products
Lots of board games for late night giggles
1 bundle of firewood
1 S'Mores kit, calories not included
Free boat rentals for your entire stay
Rates start at $239/night + tax, 2-night minimum stay required.  This offer is valid from February 1 – April 30, 2020 in our log cabins, yurts and Lake house, and is not valid with any other offer.
Spring Break Out!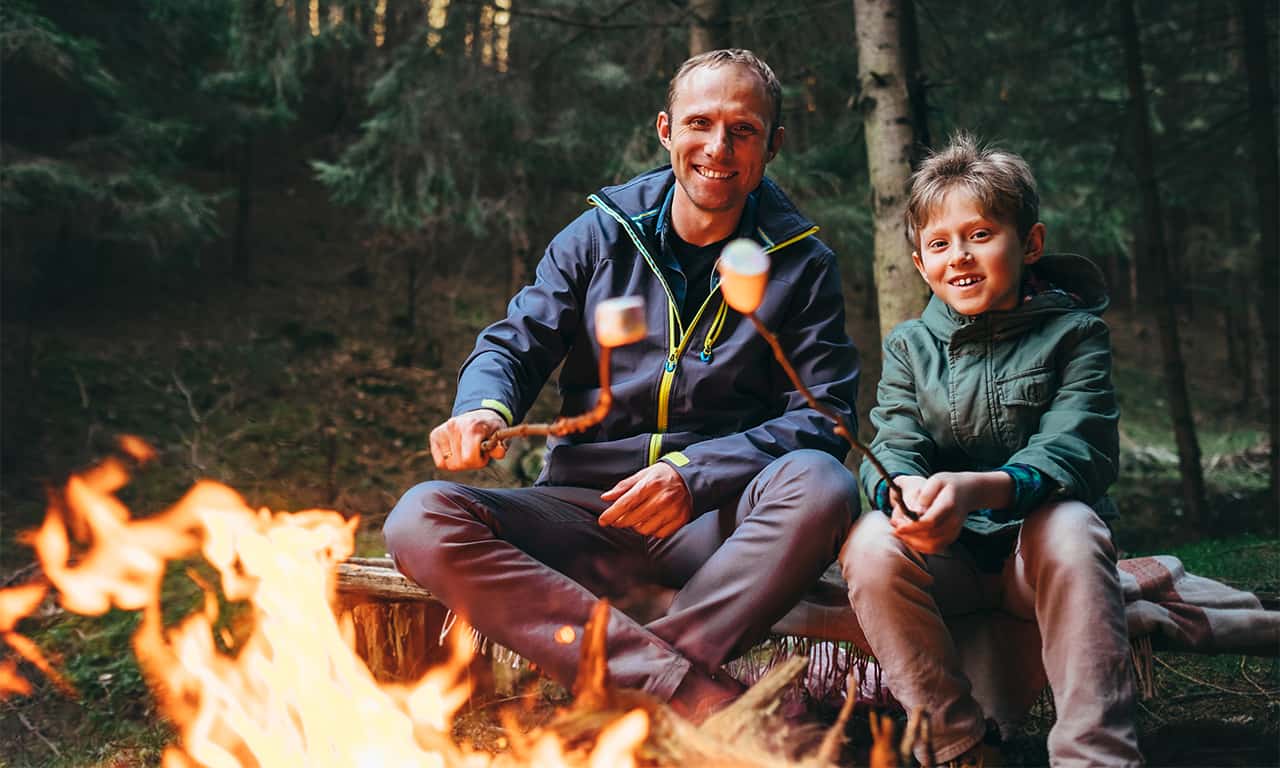 Break out the camping gear and bring on summer! We can't guarantee what Mother Nature has in store this April, but we can guarantee 30% off your entire stay, a blissfully quiet campground, and your choice of campsite or RV site. Bring it on!
Take a Spring Break and then take:
30% off your entire stay in a campsite or RV site
3-night minimum stay
An early start to summer with no crowds in sight!
Rates start at $36/night + tax with a 3-night minimum stay. This offer is valid from April 1 – April 30, 2020 and is not valid with any other offer.
Glamping in May, oh Happy Day!

Happy days are here again – we're repeating our famous May glamping special! Take your pick of any of our glamorous camping units…will it be a cozy Canvas Cabin, a Canvas Cottage with bathroom, or an upscale Yurt complete with private hot tub? Take 20% off every night of your stay, to make your day even happier!
Happy days in May begin with:
A stay in a Yurt, Canvas Cottage, or Canvas Cabin
20% off regular rates with no minimum stay
Beating the crowds, beating the heat, and starting summer!
This offer is valid for Canvas Cabins & Cottages from May 1 – June 11, 2020 (excluding Memorial Day weekend). This offer is valid for Yurts from May 1 – 21, 2020 only. This offer is not valid with any other packages or promotions. Rates start at $151/night +tax
Save the Lake Dates!
And now the news you've been waiting for all year, our official calendar of upcoming  events. These are our most popular happenings, so feel free to book your stay now so you don't miss out!
Lace up your running shoes for the 8th Annual Three Lakes Triathlon/Marathon: Saturday, June 20 and Sunday, June 21, 2020. Events for all ages and abilities, plus a tasty BBQ and music!
Gourmet Glamping returns this season with 4 delicious Chef dinners, cooked in the great outdoors and paired with sensational regional wines. Saturday, June 27, 2020: Coho Restaurant, paired with wines from San Juan Vineyard  Saturday, July 25, 2020: Chef Adam Stevenson of Cedarbrook Lodge Saturday, August 15, 2020: Chef Seth Bostick of Thomas Cuisine Thursday, September 3, 2020: Chef Michael Wieczorek of Sysco
Music takes the stage at the 4th Annual Lakedale Music Festival, our ode to the end of summer! Join us Friday, September 4 through Sunday, September 6, 2020 for days and nights of mellow jazz, fast licks, and dancing barefoot in the grass with the amazing Brian Nova and his group of very talented friends!