SAN JUAN ISLANDS KAYAK RENTALS & TOURS
Kayaking in the San Juan Islands is one of the best ways to get up close and personal with the spectacular beauty and wildlife found in our islands. Considered one of the top sea kayaking destinations globally, a San Juan Island kayak tour led by an experienced guide will introduce you to the wonders of the Puget Sound, both above and below the waterline. Imagine a day spent on the water, exploring tidepools in hidden coves, paddling past lighthouses, watching seals cavort and bald eagles soar…and possibly sighting an Orca whale breaching!
The island is lucky to have numerous professional outfitters offering both kayaking tours and rentals. In addition to popular half-day tours, many kayak companies offer multi-day tours and specialized trips. Think women-only kayak tours, family trips, bioluminescence kayak tours, and gourmet kayak trips (some with regional beer and wine tastings). You may even end up foraging from the sea for your supper. Whether you're a seasoned kayaker or a beginner, exploring the San Juan Islands from a kayak will be one very memorable experience.
Many thanks for the great photos from San Juan Outfitters, Crystal Seas Kayaking, Discovery Sea Kayaking, and Outdoor Odysseys.
A locally owned firm, this kayak rental and tour shop operates from both Friday Harbor and Roche Harbor, at the north end of the island. They provide top-of-the-line gear for your kayak adventure and also offer all-inclusive multi-day kayak trips. SJO's expert guides are trained marine naturalists ready to answer all your questions and take you for an unforgettable voyage.
This San Juan kayak tour company prides itself on safety and supports the local environment by taking a "green" approach to their kayaking tours. TerraTrek, their sister venture, offers trips that combine kayaking and bicycling throughout the San Juan Islands. They are also locally owned and operated. Can't beat that combination!
Known for small group kayak tours on San Juan Island, this company offers excellent access to your kayak guide and up close wildlife encounters. Discovery was the first company on the islands to offer bio-luminescence kayak tours. In this unusual night-time experience, the movement of your paddle creates sparkling bursts of bright green light in the night sea. 
Specializing in sea kayak vacations in whale watching waters, Sea Quest offers trips not just in the San Juan Islands but also in Mexico's Baja Peninsula, Belize, Fiji and Alaska's Inside Passage. In addition to whale watching, Sea Quest's educator/guides are experts at spotting the abundant marine wildlife found in the Salish Sea.
For over 30 years, Outdoor Odysseys has guided San Juan Island kayak tours for local and international travelers alike. In addition to paddling adventures, they pride themselves on providing exceptional organic "farm to campfire" cuisine, with three-course dinners and wine on overnight excursions. Why not go all in with a 3-Day Wine Tasting Kayaking Tour or 3-Day NW Craft Beer Kayaking tour?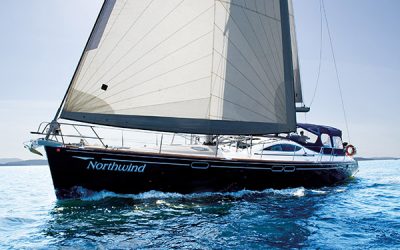 Take to the seas with info on marinas, boat rentals, tours, and where to cruise and sail in the San Juan Islands – a world-class boating destination!