There's never a bad time to visit the San Juan Islands. And as we wrote about in our guide to the best activities on San Juan Island, our archipelago offers a little something for everyone—from fishing excursions sure to entice any angler to exceptional dining and shopping that make it hard to head home.
While you won't want to leave (and really, why should you?), we're also here to remind you that traveling from Seattle to the islands is a breeze. Whether you're a Seattleite through and through or just in town for a short stay, consider these travel tips when planning your visit to the San Juan Islands. (Seriously—future you will thank us later.)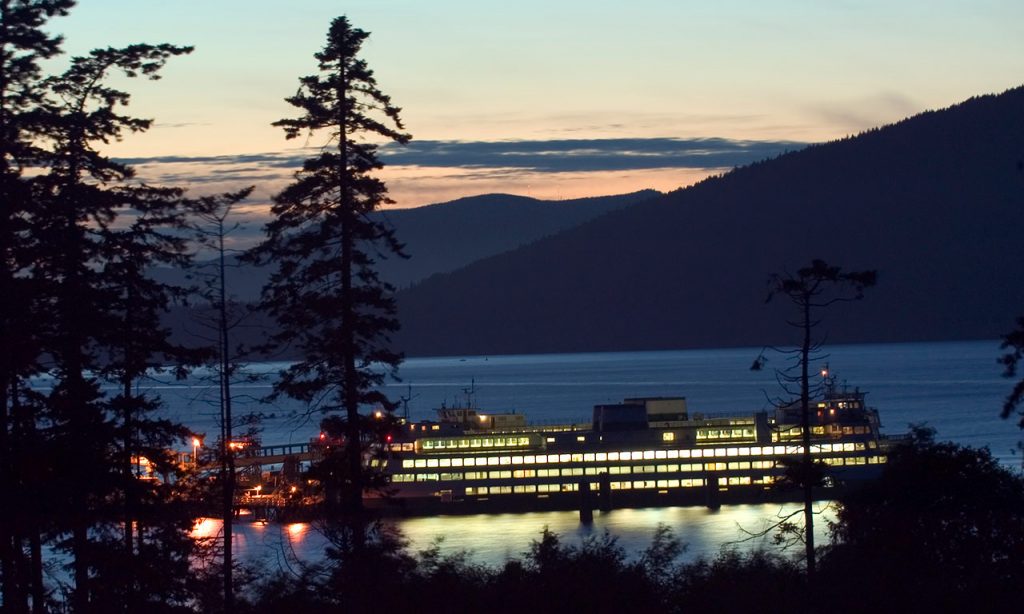 How do I travel by ferry?
One of the most common ways to get to the San Juan Islands is by ferry. Not only are these beautiful boats easy on your budget, but they also run year-round and offer multiple trips each day to and from San Juan Island, Lopez Island, Orcas Island, and Shaw Island. Make a reservation regardless of when you're traveling. There are intricacies to when you can reserve your ride, so read up on the WSDOT website and put time in your calendar to remind yourself to book your spot. Trust us on that one. 
Head north to Anacortes, Washington, and board a Washington State Ferry to get on your way. Expect the ferry ride to take a little over an hour—the perfect amount of time to settle in with a good book, enjoy the breathtaking scenery that surrounds you, or sneak in a catnap.
It's worth noting that, while the ferry ride itself clocks in at an hour, traveling from Seattle to the ferry terminal in Anacortes will add an additional two hours to your itinerary, depending on traffic. Plan accordingly!
Pro tip: If you're walking onto the ferry, arrive at the terminal 15-30 minutes before departure for a stress-free check-in experience. You may need to wait several hours to get on a ferry in the summer months, so make sure you have plenty of snacks, and dress in layers. 
How much does the Washington State Ferry cost?
The short answer is "it depends." Fares for ferry rides to and from the San Juan Islands are based on several factors, including the time of the year, day of the week, age of the passengers, and final destination. For a round-trip, walk-on ferry ride from Anacortes to the islands, expect to pay anywhere from $8-15 per person.
Make your trip planning easy-peasy by visiting the Washington State Ferry website for up-to-date pricing and information, including a handy fare calculator. Check it out!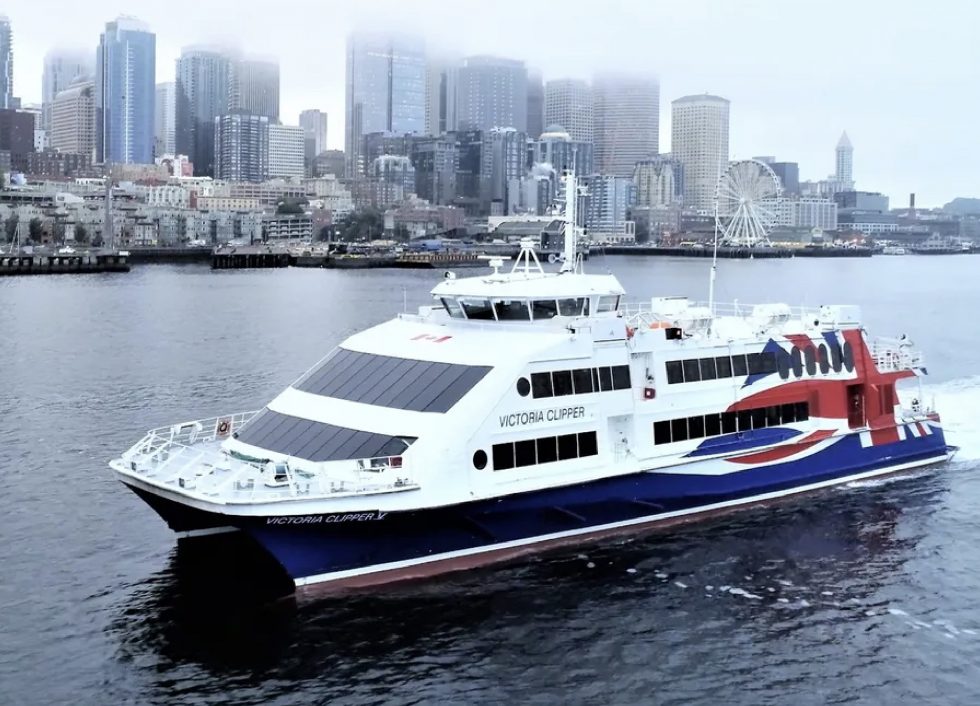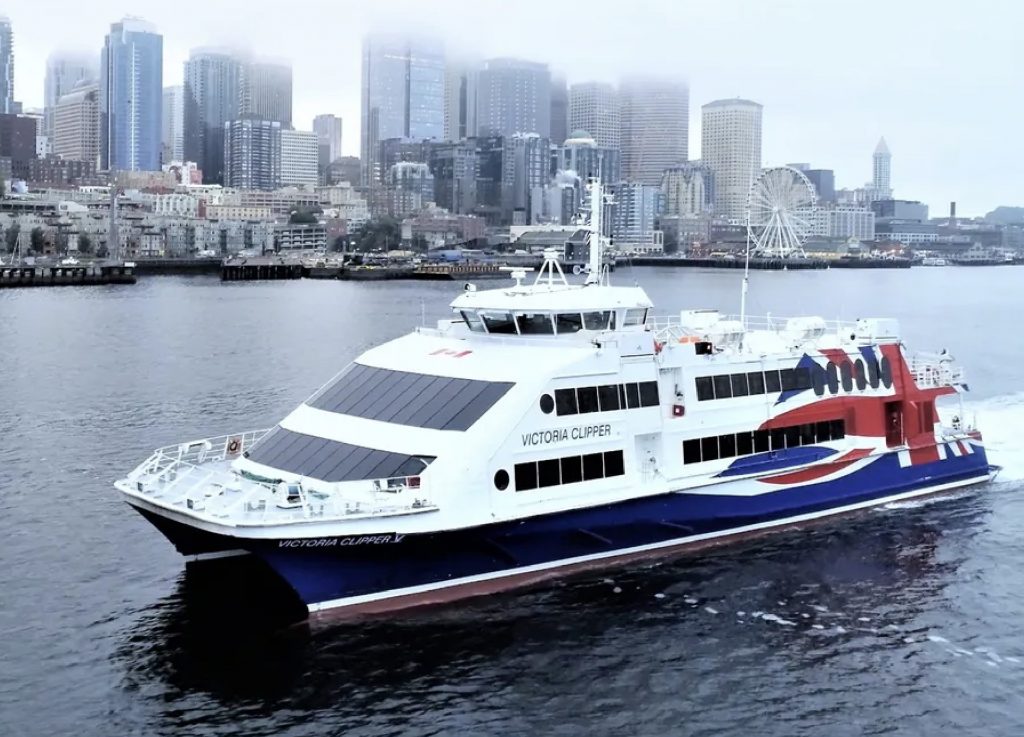 Is there a ferry that departs directly from Seattle?
If driving from Seattle to the Anacortes terminal isn't your jam, consider hopping on the San Juan Clipper for a four-hour journey through the Salish Sea. This ferry runs from April through October and takes passengers from Pier 69 in Seattle to Friday Harbor on San Juan Island.
While the San Juan Clipper can be a great option—especially for day-trippers—add it to your future travel plans instead. This route is unavailable in 2023, but our fingers are crossed for its speedy return.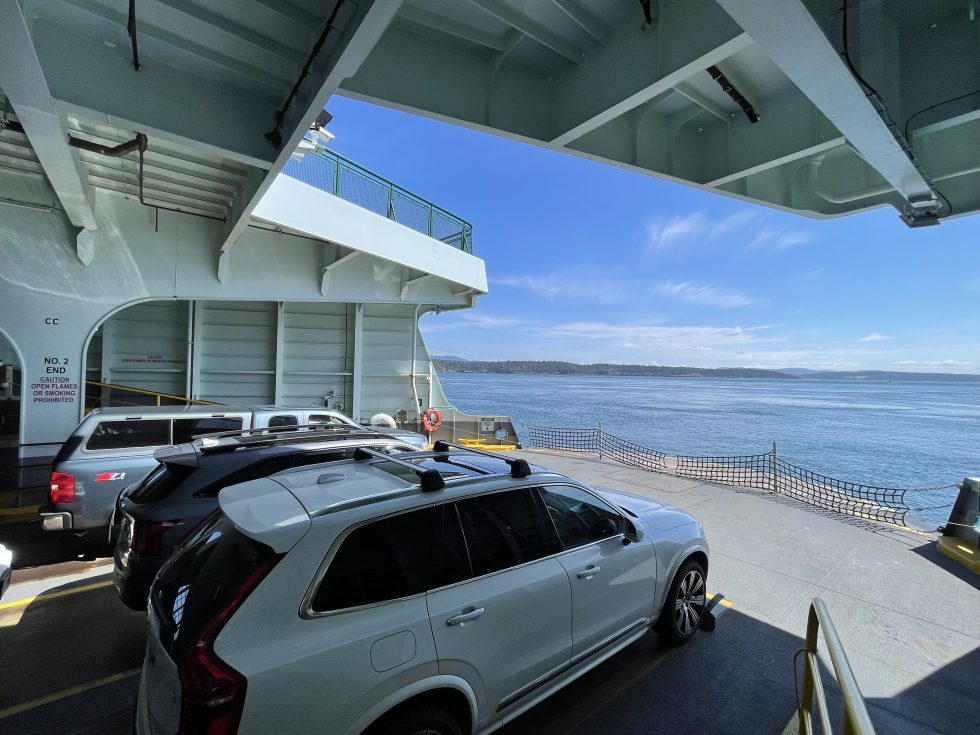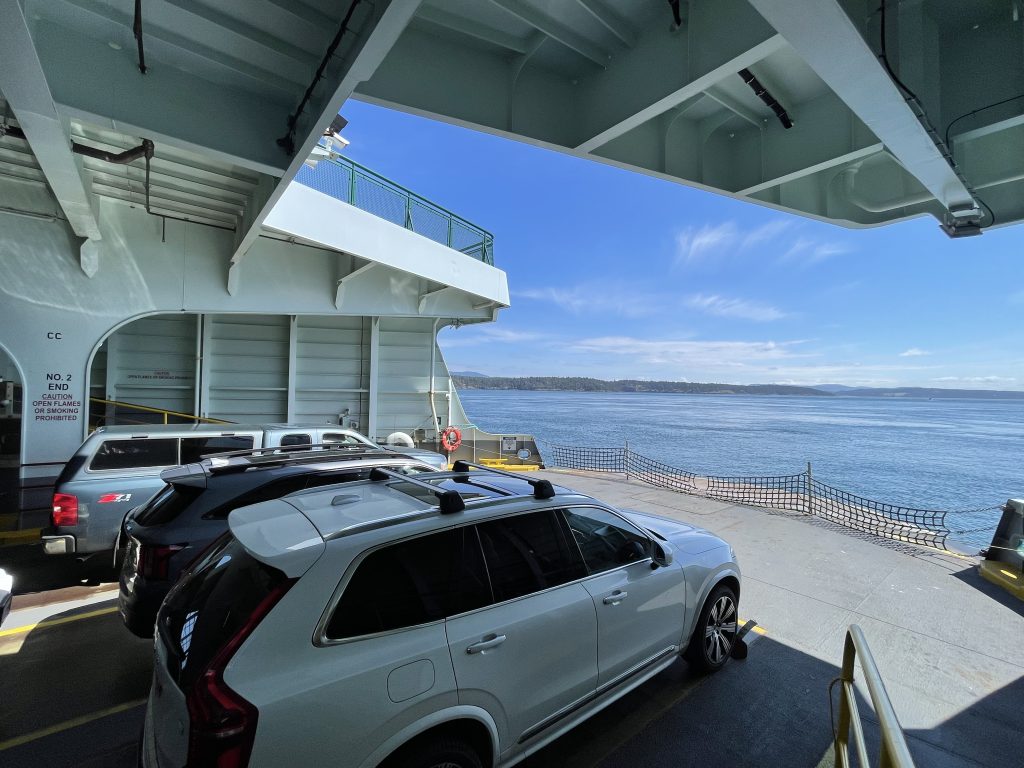 Are the San Juan Islands accessible by vehicle?
Yes, but not in the same way that some other Pacific Northwest favorites are (Whidbey Island and Bainbridge Island, to name a few). In order to bring your vehicle to the San Juan Islands, you'll need a reservation to drive it onto a Washington State Ferry. The Washington State Department of Transportation has the lowdown on all things vehicle reservations, including the key dates you need to know and an overview of what you should bring with on travel day.
But, latecomers beware: Vehicle reservation holders who check in less than 30 minutes before sailing time will travel stand-by. Take the stress level down a notch and arrive 45-60 minutes in advance of your sailing reservation. Whether you'll walk or drive onto the ferry, work some additional time into your schedule to accommodate unforeseen circumstances or delays. After that, settle in and enjoy the ride!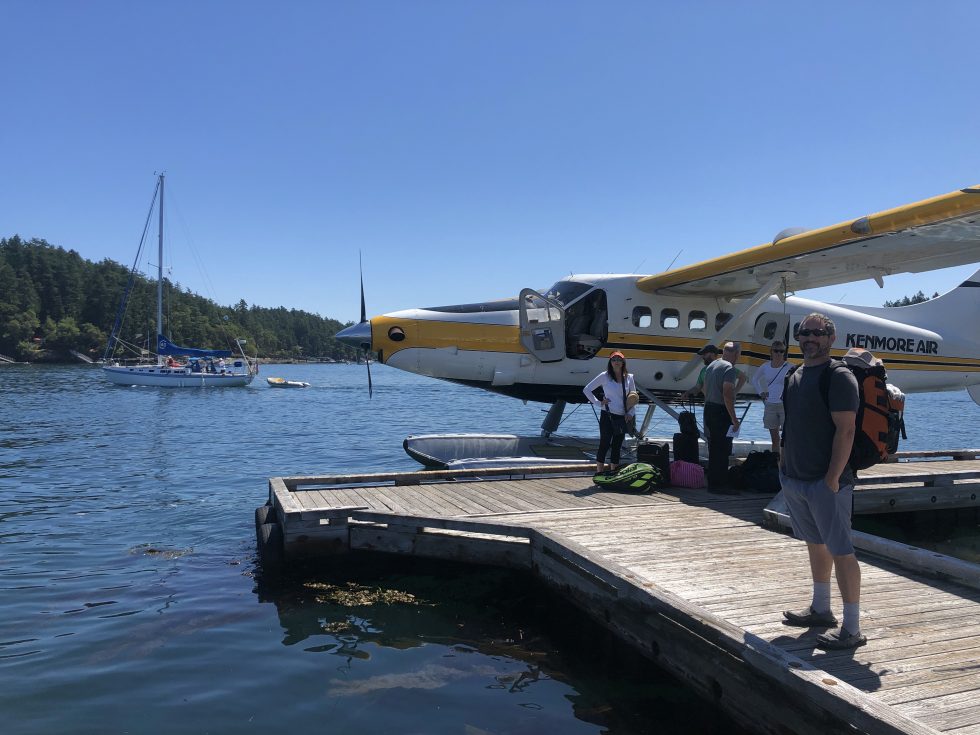 Can I take a plane to the San Juan Islands?
Of course! Air travel from Seattle to the San Juan Islands is the quickest and easiest way to get here. A commercial flight from Seattle to Friday Harbor takes less than an hour, meaning you'll be able to hit the ground running and can make the most out of your visit to the island. For a truly unforgettable experience, adventuresome travelers might also consider chartering a seaplane to the San Juan Islands. 
To view flight schedules and pricing, check out the airlines that serve the islands: Friday Harbor Seaplanes, Kenmore Air, Point to Point Air, San Juan Airlines, and Westwind Aviation.
And speaking of Kenmore Air…have you heard the news that has us on cloud nine? In addition to service from Seattle, Kenmore Air now offers 25-minute express flights from suburban Everett to the San Juan Islands. Making these stunning islands more accessible to more people? We love to see it.
What if I only have time for a day trip to the islands?
While we'll always root for you to extend your island stay, we understand that you have other commitments, too. If your PTO balance has run dry, take these day trip travel hacks to heart:
Leave your car on land.

To maximize your time on the island, take a flight or park at the Anacortes terminal and walk onto the ferry. (Terminal parking starts at $13 during peak season—May through September.) From bikes and mopeds to trolleys and rental cars, there is no shortage of transportation options available once you arrive on the islands.

Plan your interisland transportation.

To hop islands in a snap, rely on an interisland ferry to get you where you need to go. Once again, the state's

Department of Transportation website

has you covered with sailing schedules, maps, and fare information.

Map out your top five must-see or must-do experiences.

It's hard to fit everything into a one-day visit, so to reduce stress, we recommend listing the top things you want to see or experience during your trip to the San Juan Islands. Whether cozying up in a cute café is your vibe or embarking on a whale-watching tour will wet your adventure whistle, plan your day ahead of time. Need some inspo?

Check out our San Juan Island recommendations

and list of

ten lesser-known attractions

.
Be honest—how much will a trip to the San Juan Islands actually cost me?
Our crystal ball is a bit foggy on this one. There's no one-size-fits-all way to experience the islands, so your travel expenses will vary. Given the rising costs of all the things (gas included), it's difficult to pinpoint an exact price tag for your trip. That said, with ferry tickets starting at around $8 and flights beginning at roughly $150, your island getaway doesn't have to break the bank.
Once you arrive in the San Juan Islands, there are plenty of free or low-cost ways to make memories that will give your Instagram followers serious FOMO. Whether you're up for hiking, kayaking, sculpture park oohing and aahing, or a round of golf, the best part about your San Juan Islands getaway is that it's yours.
Wanna spend the night?
There's no question that the San Juan Islands are some of the PNW's hidden gems. If you're looking to escape Seattle for a night or five, drop us a line. Our Lodge, glamping Cabins and Cottages, Yurts, dog-friendly Log Cabins, and lakeside RV spots will help you effortlessly slip into vacay mode.
Book your stay online or call 800-617-2267 to reserve your space. See you soon!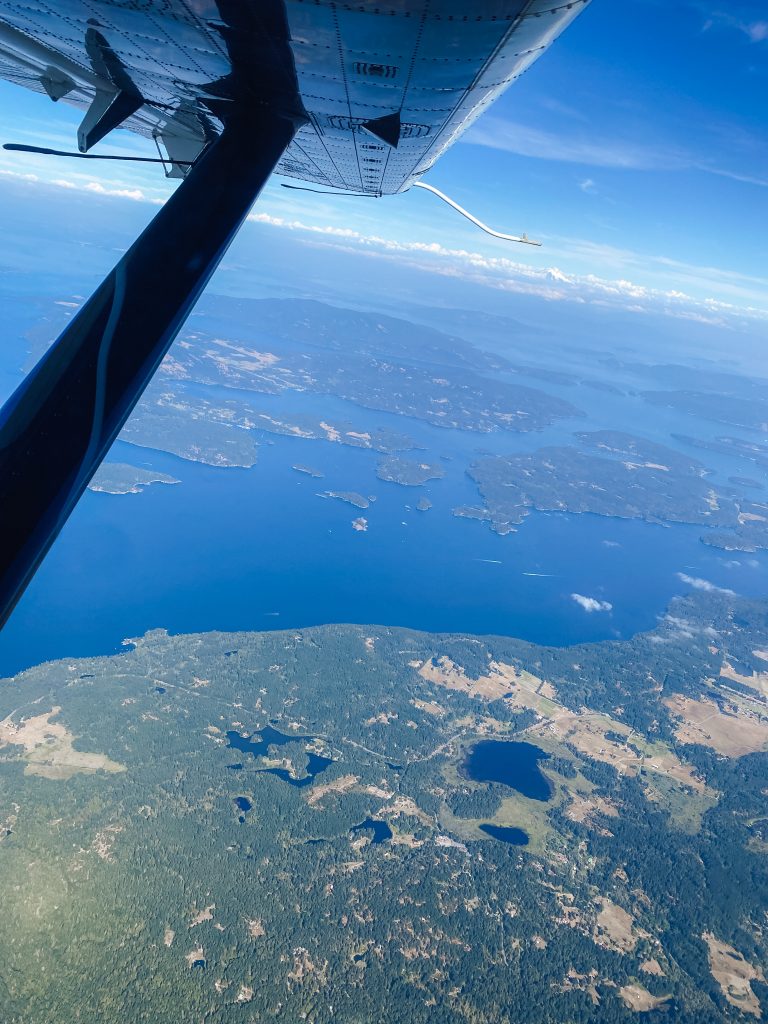 Thanks for the great photo of Lakedale from the air, Raz Popa!