Ahhhh, kayaking and the San Juans. They're like crab legs and melty butter, mountain cabins and cozy fires, graham crackers and roasted mallows, country crooners and pickup trucks, oysters and champagne. They are made for each other. 
People from all over the world flock to our archipelago to enjoy the natural beauty of the islands and to experience the San Juans from their best vantage point: the water. Whether you have kayaked every summer of your life or have never been on a boat, there is an experience waiting for every skill and interest level in the San Juans. Start by getting out on the water with experienced guides and people who are passionate about what they do (we have a large handful of favorites we recommend)—you'll feel more confident and have a whole lot of fun along the way. 
While you're kayaking in the San Juans, it's very likely you'll see a bunch of wildlife. You may see everything from seals, to bald eagles, to herons, and maybe even a whole orca pod! Whether you're booking a family adventure, want to plan a fun date, or are feeling adventurous enough to go out on a multi-day trip away with friends, our go-to guides around the island have something for every taste and skill level. We sat down with one of our favorites, Brian Goodremont, Owner/Operator of San Juan Outfitters, and got his answers to all the questions we've heard from our guests over the years. 
But, before we get into the interview, we wanted to reinforce that no matter how many times you visit, the San Juans are an absolutely magical backdrop to a memory-making time out on the water. A multi-day kayaking excursion is, hands down, one of the best ways to explore the San Juan Islands. Even better? Lakedale is a convenient home base for any kayaking adventures you decide to take. We're conveniently located a short five miles from the jumping-off point to some of the most remarkable kayaking trips you'll experience in your lifetime. Enjoy your time out on the water during the day and then retreat to one of our soothing hot tubs at night—now, that sounds like a day well-spent. 
When you book a trip with one of our recommended tour companies, they take care of pretty much everything (including meals for longer paddles). You're responsible for bringing things like your water bottle, sunscreen, a hat, a waterproof jacket (for good measure), and your sense of adventure. You'll paddle through a variety of island ecosystems and wildlife habitats. You'll learn about everything from sea kayaking skills to tides and currents and behavior patterns in animals. You'll return to Lakedale with a full belly—and a full heart. 
Thanks for allowing us to wax poetic for a bit. Now, our interview with Brian Goodremont, Owner/Operator at San Juan Outfitters. We recently sat down with him to ask some of our most burning questions about kayaking in the San Juan Islands. Here is what he said:
I am interested in getting into kayaking. Where should I start?

I think getting on the water through a guided tour is the easiest and safest way to determine if kayaking is something you'd like to pursue. 

I am not a very strong swimmer. Should I be fearful of kayaking in the open water of the San Juan Islands?

You do not have to be a strong swimmer to be a sea kayaker, but everyone should respect the water and learn as much as possible about your environment and safety before paddling on your own. 

Are there safety classes I can take prior to taking a tour?

Yes, there are sea kayak outfitters and sea kayak instruction companies that offer classes. They are not required to participate in a tour, though. I recommend taking a tour a few times. If you feel it's something you'd enjoy doing more on your own, I would then pursue safety classes so that you can pursue sea kayaking on your own.

Is kayaking easy to learn or pick up?

Like many sports that require agility, sea kayaking is easy for some people to pick up quickly. Others take more time to learn. You don't have to be an expert to paddle, but you do need to know your own limitations and stay within them. Sea kayaking can be enjoyed by beginners and experts safely.

Is kayaking a strenuous activity? 

Sea kayaking is much like walking or cycling: it requires an intermediate output of energy that can be sustained for long periods of time.

What makes the San Juan Islands a unique place to kayak?

There are few places in North America where the mountains touch the ocean, and evergreen-covered islands surround you.  The contrast of landscapes is simply beautiful in the San Juan Islands. The ecological diversity and wildlife, combined with the scenic beauty, are what makes this area so special. 

What are my chances of seeing a whale or other wildlife while kayaking?

There are more than six species of whales that frequent the San Juan Islands. Any time you're on the water, you have a chance to see some type of whale. 

When is the best time to come to the San Juans and go kayaking?

March through October is the best time to sea kayak for most people given the amount of wildlife and nice weather. That timeframe also tends to offer the best conditions. You are most likely to have the calmest and warmest weather June – September but the shoulder season months also reward the adventurous with long days and quiet waterways.
I don't like being out in the rain. Is there a good time to come when I won't get rained on?

We have very little rain in July and August, but there are never guarantees. We do experience some summer rainstorms. We actually like paddling in light spring rains. With the appropriate rain jacket and some neoprene gloves, you stay plenty warm even when a little wet. The benefit is that it's very peaceful and beautiful when it rains here, and it typically does not rain for long…

I want to capture what I see. Is there a way to protect my expensive camera gear while kayaking? 

There is no 100% guaranteed safety of camera equipment but 99% of the time if your camera is in a dry bag, it will be safe, even if submerged. What happens when you pull your camera out of the dry bag to snap a photo is on you.

Tell me the difference between a three-hour and a five-hour tour?

About seven additional miles of paddling and a remote beach stop for lunch.

Even though I am vaccinated, I am still leery of COVID. Is kayaking a safe activity right now? What safety measures are in place?

Sea kayaking is probably one of the safest activities to do right now because of the natural social distance of being outdoors on the ocean. In Washington State, sea kayak tours were approved by the Department of Health in Phase I of 2020 as a very low-risk activity. We strongly believe in the health benefits of being outdoors and exercising. That, combined with a low-risk activity for the transmission of COVID-19, is why we support getting out sea kayaking.  

How safe or easy is it for kids to go sea kayaking? Is there a recommended age?

We take kids as young as six on our family-specific tours. Family tours are great for all ages and offer a safe and fun way to get out on the water. All guests paddle tandem or triple kayaks and we pair children with a strong adult.

I loved my experience kayaking and I would like to buy my own gear. What do you recommend?

Purchasing a sea kayak is much like purchasing a car. There are lots of different types and brands of sea kayaks to consider. I recommend communicating with a professional guide service or paddle sports retailer on options. Ideally, you would want to paddle a kayak before purchasing.

What do you feel separates SJO from other operators out there?

Our commitment to customer service is second to none. We go above and beyond to help folks experience the Salish Sea in fun, safe, and positive ways. Additionally, we have one of the strongest guide training programs and require high-level safety certificates.
Side Note: Did you know there are only a few places in the world where you can witness bioluminescence and the Salish Sea in the San Juan Islands is one of those places? Bioluminescence is the production and emission of light by a living organism. It most often occurs after hot and sunny days and is most visible during the new moon. Most marine light-emission is in the blue and green light spectrum and is a thing of beauty to behold. If you go out at night with San Juan outfitters (they offer a Bioluminescent Kayak Tour!) and the conditions are just right, you can drop your paddle in the water and see a sparkling phosphorescence. Trust us when we say, it is both a magical and downright thrilling experience to behold.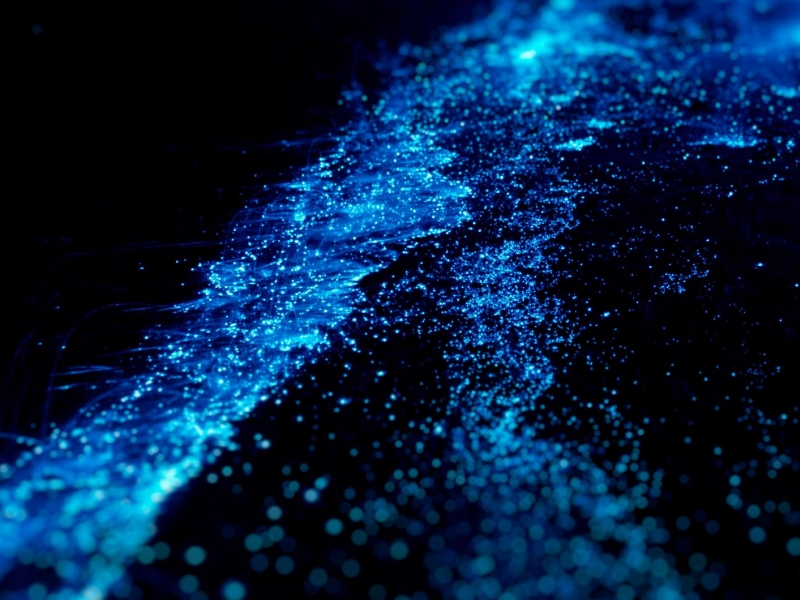 While out on the water, please follow all safety guidelines and help protect our spectacular marine wildlife so they can be enjoyed for generations to come. Make certain to book your activities well in advance so you can experience all there is to see and do out on the water. For unforgettable adventures in the San Juans, check out our guide to kayak rentals and tours, pick your favorite (or sign up for a tour with all of them!), and tell them your friends at Lakedale sent you. When you're ready for a soft place to land, we'll be waiting—fluffed pillows and s'mores kits in-hand. 
Note: Due to social distancing restrictions, San Juan Outfitters is unable to combine different groups in their tandem and triple kayaks. Unfortunately, this season they are unable to accommodate solo paddlers. Single guests may sign up for their whale watch and wildlife tours by motor vessel.